Read Time:
1 Minute, 40 Second
For today's LEAD Beat, many people are anticipating the girl's softball team's WPIAL Championship game. The team played Keystone Oaks in the championship game yesterday, May 29th, but a thunderstorm cancelled the game. The game got to the 5th inning with Avonworth leading 8-0 before it got delayed to today, May 30th, at 10:30 AM where they are picking the game back up where they left off. (Update: the Avonworth girls softball team won WPIALs 12-0!)
Sophomore Jackie Lamperski says, "I had a great time at the game yesterday even though it started raining, but my best friend Leah Logan hit a home run! It sucks I can't go today because I have finals but I wish them luck."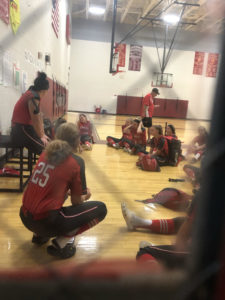 The Lopes Lounge was open today, and many people came in to enjoy their weekly drink! The "open" sign in the hallway also showed support for the girls softball team!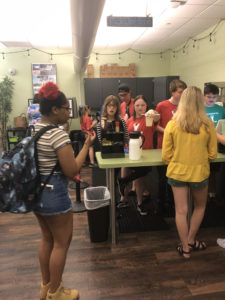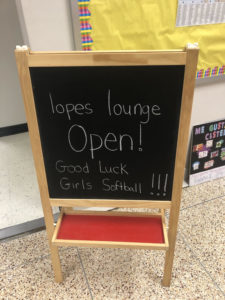 Junior Makenna Gavin was walking around the hallways this morning sporting her Gannon University t-shirt, as the volleyball athlete recently verbally committed to play Division 2 volleyball at the university. "I am very excited to announce that yesterday I verbally committed to play volleyball at Gannon University!"
Students also continued to study for finals today. In the picture below, you can see Juniors Alexie Auth and Park Penrod studying for their Honors Trig and Pre-Calc final and Junior Riley North studying for her Calculus final.
This concludes the Day 2 LEAD beat! Thanks for reading!