Read Time:
2 Minute, 10 Second
Let's explore the fashion trends of Class of 2020, shall we?
2010 – Underarmour everything, plaid skirts, and the birth of the "mandle"
Even though slides are trendy now, as with most trends, this was a trend about 10 years ago. Now, it is back on the rise with more luxurious brands creating their own versions of the classic flop (Gucci, I am talking about you).
2011 – Nike/Underarmour head-bands, neon sweatshirts, Uggs
The neon craze begins . . . Nike and Underarmour sweatshirts and head-bands become all the rage among girls and guys alike. The more neon the better, right? Not unless you add some wet Uggs that reek of little kid feet.
2012 – Justice EVERYTHING
Pretty self-explanatory, I think.
2013 – Abercrombie & Fitch, Aeropostale
Uh-oh, here comes the prep. Brands like Abercrombie and Aeropostale were in almost every Class of 2020 student's closet, whether it was a graphic tee or a cardigan.
2014 – The Spiffy Sperry Boy
In 7th grade, every middle school boy dreamed of going to an elite private school in high school. Reflecting this sudden interest, Sperries, knit half-zips, khakis, and polos flooded the middle school halls.
2015 – Battle of the Kicks
"Oh my gawd, Roshes? Are you kidding? What are thoseee?"
Okay, this one. Of all of our trends, I really don't get this one. Boys picking on each other for not having the freshest kicks from Nike? I just don't get it.
2016 – Double Dutch Braids and head-to-toe Nike
The Sporty Spice trend continues as double Dutch braids are added to the mix. This trend didn't necessarily die as the hairstyle is still occasionally worn, but the athletic wear is not nearly as matchy-matchy.
2017 – @americanstyle How chic can we be??
By sophomore year of high school, just about every female student tried to copy Instagram outfits and live that "Insta-goalzz" lifestyle. It didn't work out that well once junior year smacked us all in the face.
2018 – I give up with a dash of pep and prep
Vineyard Vines kicked Abercrombie out of the mix. Most students don't really care about their appearance as much: "As I long as I don't look like I crawled out of a burning trash can, I don't care what I look like," type of mentality. At least for me.
2019 – Big Oof
Crocs with socks and Lululemon leggings? Okay, what happened? I mean, being a senior is rough, but CROCS?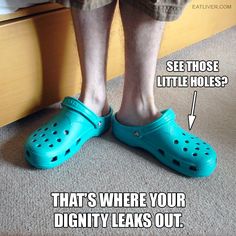 2020 – E.T. who?
Get ready AHS. The senior burnout is real and this is the lovely mug you will stare at until graduation.