Read Time:
3 Minute, 52 Second
COVID 19 paused or cancelled many sporting events, but as the summer moved into fall, fans had the opportunity to watch the NFL, MLB, NHL, NBA, and NCAA Football all in one overlapping special season. Here's a small wrap up of all the Black and Gold with a mix of Pitt Blue in there are well.
NFL: The Pittsburgh Steelers, despite no fans or just 5,000 or so at Heinz Field this year due to COVID regulations, are doing amazing, especially compared to last year 8-8 record.
This year they have managed to be 5-0  going into a matchup against undefeated Tennessee Titans. The Steelers are  number 1 in the division ahead of last years division winners the Baltimore Ravens(5-1).  It's not too much of a surprise because leading this team is quarterback Ben Roethlisberger, who has had an amazing return from last years season ending elbow injury and surgery, is leading the offense with a good run/pass balance and great ball security. Rookie Chase Claypool, known as Mapletron because he's from British Columbia and plays like former Detroit Lion legend WR "Megatron" Calvin Johnson, has broken records and given high hopes this team can achieve what the Killer B's could not in the 2010's.
The defense has been as dynamic as last year, though Devin Bush's season ending torn ACL presents a similar problem to losing Ryan Shazier a few seasons back.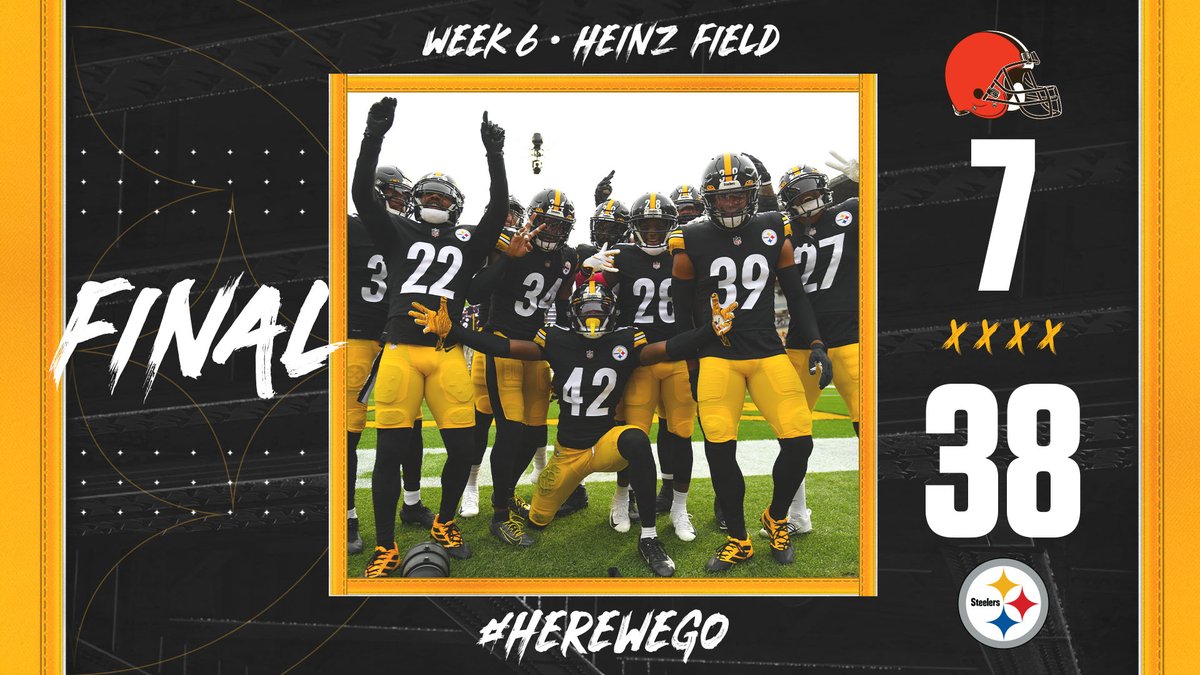 MLB: The Pittsburgh Pirates are not in the World Series like the Dodgers and Rays right now at the end of October,  and that is no surprise to anyone.  The Buccos missed the playoffs in the COVID shortened season, meeting the low expectations of local and national sportswriters and fans. Finishing with the lowest winning percentage in MLB at .317, they won only 19 games and lost 41. For the few Pirates fans left at AHS, at least they didn't have to live through this team of mostly young players losing over 82 games. But with star pitcher Brennan Malone coming into Pittsburgh, there is hope he can join Ke'Bryan Hayes and add a few bright spots. along with hopes for a return to all -tar form from Josh Bell and a basic major league quality offense and defense for everyone else.
NCAA Football: The Pitt Panthers were off to a really good start being 3-0 at the beginning of the season.  Since they've played NC State they have lost every game changing their record to 3-3.  Fans are excited for the finale game in the season ,Pitt vs Clemson.  The last time they played in 2016 Pitt managed to beat Clemson in a close game 43-42., winning with a finale second PAT. Kicker Alex Cressman has had multiple missed field goals during the losing streak this season, the opposite of his clutch kicking like in the Clemson upset last season. But QB Kenny Pickett will be out against Miami due to injury and the wide receivers problems of big gains and big drops may cause even more problems for backup freshman Joey Yellen. If the losing continues, coach Pat Narduzzi will certainly hear more calls for his firing. 
.
 NHL: The Pittsburgh Penguins had months of time to get ready for a few regular season games in the summer, after when the Stanley Cup is usually with the winning club for a few months of international travel and silly stunts or special visits. Fans excited about new additions like Justin Marleau, and Jason Zucker, along with young goalie Tristan Jarry's all-star caliber regular season gave hope about changing the lackluster playoff effort from last year's first round loss. Instead, Pens fans found themselves just as frustrated. Against the final COVID special playoff qualifying team the Montreal Canadiens, for the second year in a row, the team exited in the first round. As a result,  longtime favorites like Patric Hornqvist and two-time cup winning goalie Matt Murray are gone. The new signings aren't convincing fans the team is much better, though, and some fans are hoping bigger names like Jason Zucker and Kris Letang could be next to go.  They need more cap space to sign big time players like Alex Pietrangelo and Torey Krug to really help the  defensive game, which is what they need to work on to bring us back to the Stanley Cup.