Read Time:
2 Minute, 16 Second
With the Colorado Avalanche Winning the Stanley cup for the 2021-2022 season the NHL off-season has brought many new and talented players up to the stage.  Since then, the NHL draft has taken place on June 7 and 8 of 2022, and it can be noticed that many players are going to bring an impact on the NHL. Peter Baracchini spoke about the upcoming athletes, "the class of 2023 is a much deeper and talented group of prospects with a lot of high-end and elite level talent." Along with the draft, there have been trades, contract extensions, and contracts expiring throughout the NHL. 
Pittsburgh Penguins players at the rookie camp doing specific drills with the coaches, and trying to show what they can do so they can get playing time or opportunities
Penguin players at a camp practice together so they are ready for the season.
Every team throughout the summer has camps and practices with the team and the rookies. There are some camps that are helpful for the rookies of the team or the players that are AHL call-ups that will help the section when they need it. Penguins director of player development Scott Young said. "We wanted to get these guys in early, get them used to the facilities, and get them accustomed to what we do here, so they'll have a better chance and feel better going into the main camp," The Pittsburgh Penguins are trying to get the best out of there rookies and want to see them later in the NHL.
Mike Matheson 
There have been trades and new contracts forming throughout the NHL during the off-season between the teams. Two trades in July with the Pittsburgh Penguins are John Marino and Mike Matheson. John Marino was traded to the New Jersey Devils and Mike Matheson was traded to the Montreal Conditions. These two players played defense for the Penguins throughout the 2021-2022 season. Sean Gentille spoke about the John Marino trade," The logic on both sides here is easy enough: the Devils get the right-shot defenseman they sorely needed, and the Penguins opened more than $3 million in cap space while adding a higher-upside player." Freshman Jameson Shield's perspective on the signing of Evan Rodrigues," I think that letting Evan Rodrigues be a free agent was a smart choice." Evan Rodrigues has not been performing on the penguins at his full potential; Furthermore, it was a smart choice to let him go.  
With the NHL off-season coming to an end it is finally time to see the new draft picks and what talent they are bringing to the stage.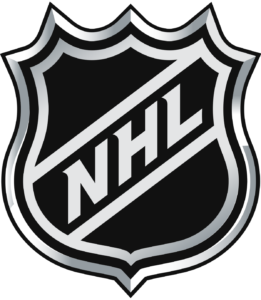 Logo of the NHL