Read Time:
1 Minute, 5 Second
Halloween 2022 was a Monday, and also a day where a majority of the senior class wasn't in the building. In a break from recent tradition, there was no planned Halloween parade for seniors. For this reason, as well as possible other ones, seniors chose today for a senior skip day.  Only 68 students out of a senior class of over 115 were present, some not here for the whole day.
For those that were, costumes were rare outside of the faculty. Here are a few of the student costumes: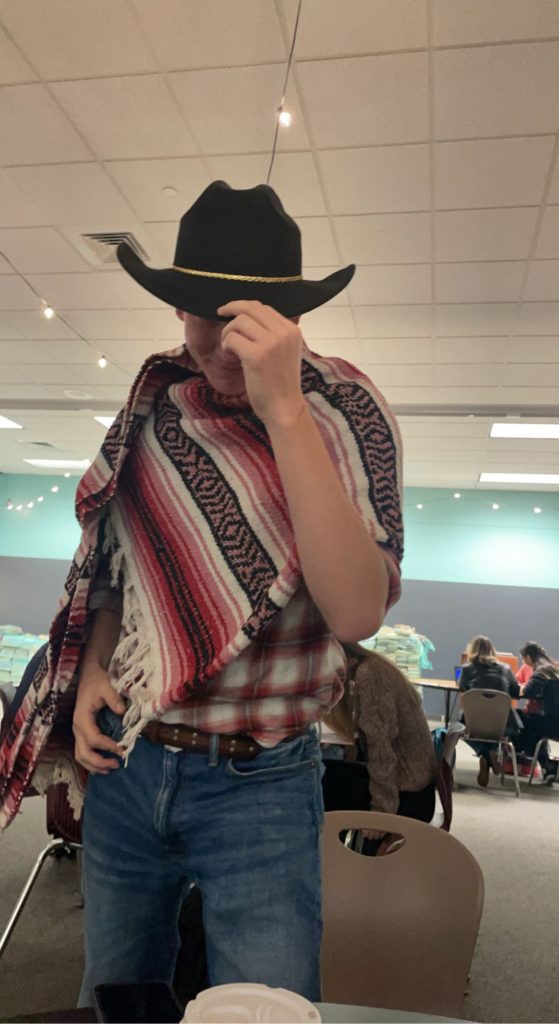 By comparison to the student population, teachers in the high school and middle school were more participatory – here are a few of the costumes for the faculty:
:
English teacher Mr. Pastore salutes the Minnesota Vikings, a sleeper team with one of the best records in the NFL in 2022.