Read Time:
3 Minute, 48 Second
Around 5 AM on Wed May 31st, Mr. Como sent an email to AHS students with information about student schedules. Here is the e-mail:
Good morning!
As another school year comes to a close, we reflect upon our experiences; what we have lost, what we have gained, and what we have learned. We wish our graduates opportunities, hope, and confidence in one's self! But for all of us returning to AHS next year, the excitement and nervousness of class schedules become the topic of focus through the Summer! We have been through A LOT in the last four years… the AHS & AMS construction project will provide another path to navigate starting this summer, strengthing our resilience and adding to our adventures.
2023-24 1st Draft Student Schedules are now available

All AHS students will be able to see their class schedule for next year in ALMA after June 15th. While in this current school year, we will provide a paper version of 1st Draft class schedules during this last week of school:

To all current Juniors (Soon to be Seniors!) Today (Wednesday 5/31) during and after Lunches 1 & 3 in the AHS SCHOOL COUNSELING AREA

To all current Sophomores (Juniors next year) Tomorrow (Thursday 6/1) during and after Lunches 1 & 3 in the AHS SCHOOL COUNSELING AREA

To all current Freshmen (next year's Sophomores) on Friday (6/2) during and after Lunches 1 & 3 in the AHS SCHOOL COUNSELING AREA

Current 8th Grade Students will receive their AHS 9th Grade schedules through ALMA after June 15th; students and families will be notified directly

There will also be an AHS Orientation for all incoming 9th Grade students in August

REMEMBER: THESE ARE 1st DRAFT STUDNET SCHEDULES & CLASS ROSTERS

STUDENT SCHEDULES & CLASS ROSTERS ARE NOT FINAL UNTIL THE FIRST DAY OF SCHOOL

STUDENT SCHEDULES' MAY CHANGE OVER THE SUMMER DUE TO VARIOUS REASONS

(ie: number of students in a class section, teachers' schedules, classroom availability, etc.)

Some schedules may look great and have no conflicts
Other schedules may need a little work requiring communication between students, parents, and School Counselors
Please do not panic
We know this can be stressful and that making such decisions is challenging
If there are scheduling issues, it can be a good problem-solving experience
It is important to consider all options that may be available
All updated student schedules and class rosters will be available in ALMA throughout the Summer
With that said:

School Counselors will be available to meet with students and families throughout the summer, starting June 5th
If you would like to discuss your schedule, have questions, changed your mind about some things, not sure about class scope & sequences, or scheduling errors to fix, please contact Mrs. Sundo, School Counseling Office Secretary, to make a virtual appointment with one of the School Counselors (jsundo@avonworth.k12.pa.us or 412.847.0940) 

Sincerely, from your AHS Scheduling Team,

Dr. Dwulit, AHS Principal

Dr. Remensky, AHS Assitant Principal

Mr. Pelicano, AMS School Counselor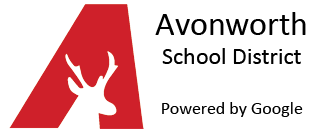 Avonworth School District partnered with Care Solace to support the well-being of students, staff, and their family members. Care Solace is a complimentary and confidential care coordination service that can help you quickly find mental health or substance use treatment options matched to your needs regardless of circumstance. 
If you would like to use Care Solace to help you find a provider: Call 888-515-0595 available 24/7/365 in any language
Visit www.caresolace.com/avonworth and either search on your own OR click "Book Appointment" for assistance by video chat, email, or phone.
Noticable changes included no room locations due to the upcoming construction project through the 2023-24 and 24-25 school years, academic classes replacing LEAD at 8 AM, and LEAD shifting between 11 and noon.
Students had a variety of perspectives on schedules:
"I'm stressed about them but I'm hopeful that there are some classes I'll be able to take that I couldn't take because of band" – Vanessa Amayo, 2025

"I don't like how you have to jump into hard classes at the beginning of the day. That's stupid." – Jessica Nicolaus, 2025

"It's gonna be more frustrating since most kids are going to have more classes every day and therefore more homework every day. I'm pretty worried about it." – Reese Theobald, 2025